Our Staff at McGee, Lerer & Associates
Cindy Alvarez
As one of our Legal Assistants here at McGee, Lerer & Associates, Cindy is devoted to helping clients through the legal process after they've suffered an injury. She began working at our firm as a Medical Records Specialists before she moved on to handle all aspects prior to litigation. Cindy not only manages her own caseload, she also files lawsuits and oversees minor's compromises.
When she isn't at the office, Cindy enjoys spending time with her daughter Itzel, and her husband Francisco. She also enjoys crafting and speaks Spanish fluently.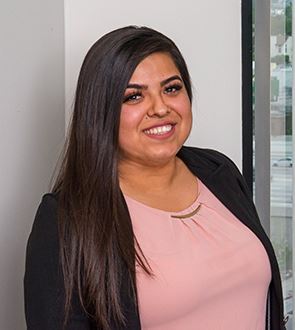 Danielle Chevalier
Originally from Chicago, Danielle now works as a Legal Assistant in our sunny California offices. She graduated from Indiana University of Pennsylvania with a degree in Hotel and Restaurant Management, which helped her career in executive administration and hospitality. After working in that industry in Las Vegas for several years, Danielle decided to refocus her customer service skills to serve the injured clients at our firm. She has always shown a strong dedication to elevating the clients' needs and continues to bring warmth and enthusiasm to our firm.
When not championing her clients' rights in the office, Danielle enjoys living a healthy lifestyle and advocates strongly for animal rights. She also enjoys traveling across the nation to visit her family, particularly trips to visit her nephew. When she isn't traveling, Danielle likes to attend music festivals and dance.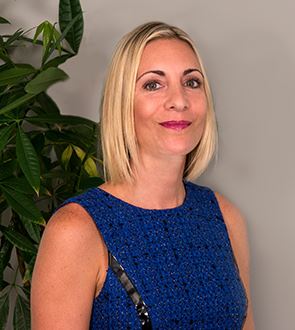 Jeremy de Leeuw
Jeremy began at our firm as an Intake Specialist but soon moved up to take on new duties. He began to work on cases in litigation and now serves as the firm's Junior Paralegal. As Junior Paralegal, Jeremy assists in all aspects of preparing cases for trial. He also uses his valuable IT skills to assist the firm. When he isn't working, Jeremy is actively pursuing his Paralegal Studies A.S. degree and Business Administration B.S. degree.
In his spare time, Jeremy also enjoys playing basketball, tinkering with cars, fixing computers, and has served as his church's pianist since 2006.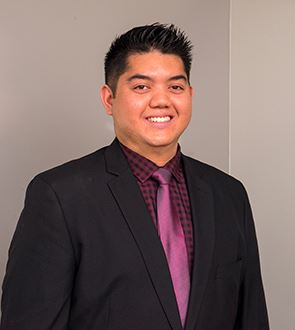 Armando Gonzalez
As a Litigation Paralegal, Armando works in federal, state, and local courts to advocate on behalf of his clients. He is one of our firm's longest-term employees and has earned paralegal degrees in both civil and business litigation. He worked elsewhere for 5 ½ years, honing his skills as a paralegal and gaining experience in cases involving civil rights, criminal law, and medical malpractice. Throughout his time working in the legal field, Armando has learned how important it is to trust the people you work with and those you work for.
Armando enjoys playing his piano when he isn't at the office and enjoying time with his wife, daughter, and their two dogs. He also teaches religious education at his church and serves as the head basketball coach at Pan Pacific Park.
Rachael LaRochelle
Rachael's strong work ethic and her organization skills have made her a great asset to our firm as a Legal Assistant. She works in all aspects of pre-litigation, including conducting interviews with clients and gathering pertinent information regarding their respective cases. Rachael assists with property damage issues, gathers police reports, secures medical records, negotiates medical liens, and communicates and corresponds with insurance adjusters. She also compiles all documents and information necessary to write settlement demand letters, assists with filing lawsuits, and minor's compromises. Rachael is dedicated to each and every one of her clients and she strongly believes in establishing a strong foundation for her legal relationship with each client. Each case she works on is guaranteed her thorough attention and care.
When Rachael is not working at the firm she maintains a healthy lifestyle. She is an avid runner and is currently training for her first half-marathon, and is currently working on obtaining her skydiving license.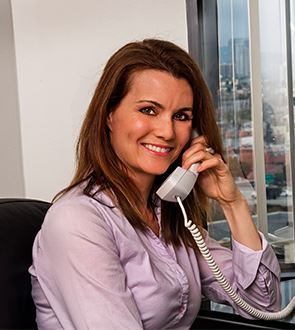 Rachael LaRochelle
As our Pre-Litigation Manager at McGee, Lerer & Associates, Ryan Ong is often the first-point of contact for our clients after they have been in an accident. He is a Southern California native, having spent the majority of his life here. This connection to his communities adds fuel to his drive to do his best for our clients and make certain they are comfortable throughout all legal processes.
After Ryan graduated with honors from Cal Poly Pomona with a Computer Information Systems degree, he decided to put his talents to good use for a personal injury law firm. We have found his skillset to be a perfect match with our law firm and our objective to always take care of our clients, no matter how complex or high-stakes their claims. As someone who likes to push himself to newer, better heights, he is currently working on his paralegal certificate. Upon completion, we are confident he will be able to provide even greater legal support for our clients and our attorneys.
Since he does have a degree in Computer Information Systems, Ryan uses his prized technical knowledge to help around the office with technical issues. Many of us see him as our unofficial IT support.
Kelly Torres
After being injured in a serious car accident, Kelly came to McGee, Lerer & Associates as a client seeking justice and fair compensation. Now, she works for our firm as a Legal Assistant. Her very personal experience with injury law introduced Kelly to the client's perspective and instilled in her a passion to fight for the rights of the injured. Before joining our team, she worked as a pharmacy technician.
In her free time, Kelly enjoys being with her husband and their three young children. She is also fluent in Spanish and likes photography.
Reyna Venegas
Reyna is the Senior Legal Assistant at McGee, Lerer & Associates. She has more than 10 years of legal administration experience below her belt and has extensive knowledge of workers' compensation cases. Reyna earned her Paralegal Certificate from ICDC College. Before coming to work for our firm, Reyna assisted injured workers as they retrained and reentered the workforce after a workers' compensation injury or illness.
She lives with her family in South Gate, and enjoys barbequing and going to amusement parks with her husband and 5 children. Reyna is also fluent in Spanish.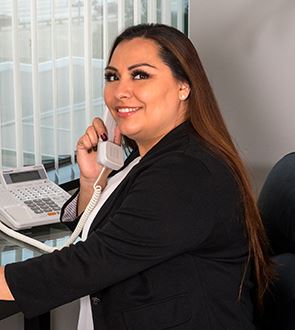 Joanna Yarber-Williams
Joanna is a Santa Monica native and was born and raised near these sunny beaches she still calls home. She studied at Santa Monica College and Ashford University before she began teaching preschool. After 4 years of teaching, she moved on to act as Program Manager for a non-profit stroke foundation, where she remained for 7 years. She now works at our form as a Legal Assistant and uses her skills, experiences, and passion for people to assist with personal injury law.
In her spare time, Joanna enjoys spending time with her husband, Steven, her two daughters, Danae and Lauryn, and her son Steven Junior. She also loves to play and watch basketball and likes to travel with her family.