Catherine Lerer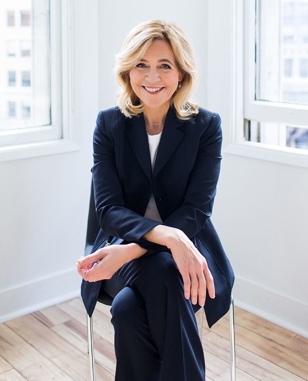 Attorney Catherine Lerer from McGee, Lerer & Associates worked for over 20 years as a protégé to one of Los Angeles' top personal injury trial lawyers before founding McGee, Lerer & Associates with her husband, Attorney Daniel McGee. While she was working alongside said top personal injury trial lawyer, Attorney Lerer honed her skills as an aggressive litigator, trial attorney, and outstanding negotiator. She consistently convinced insurance companies and other defendants to give her clients the rightful monetary compensation they deserved for their personal injury case and went to trial if she could not get a defendant to settle a case for its full value. Above anything else, Attorney Lerer always has and continues to put her clients' best interests first.
Due to her success in cases worth millions of dollars, Attorney Lerer has been honored with a lifetime membership with the Multi-Million Dollar Advocates Forum®. This prestigious forum is exclusive, only granting membership to trial lawyers of high standing who have won settlements and verdicts worth $2 million or more. Less than 1% of attorneys in the nation are members. Ms. Lerer is also a member of the Consumer Attorneys of California (CAOC), the Consumer Attorneys Association of Los Angeles (CAALA) and the American Association for Justice
Attorney Lerer's Legal History
Attorney Lerer graduated from UCLA with a Bachelor's Degree and attended Whittier College School of Law for her J.D. degree. She is an experienced courtroom litigator and is respected by both present and retired judges. Unlike other attorneys, Attorney Lerer protects her client during their personal injury case and is always looking out for their best interest. She prides herself on her excellent communication skills with clients, such as answering phone calls and making herself available for meetings that are convenient for her clients. Clients who contact McGee, Lerer & Associates will always strictly communicate with their lawyer—whether it is Attorney McGee or Attorney Lerer. The firm never hands off clients to paralegals or other attorneys who are unfamiliar with a client's case.
Contact McGee, Lerer & Associates
Do you live in or around Santa Monica and are looking for a personal injury attorney? Attorney Lerer specializes in representing those who have been seriously injured in any type of accident and has years of experience. In fact, since the beginning of her legal career, she has arbitrated, mediated, and tried hundreds of cases and has successfully settled more than 1,000 cases. With her vast experience, litigation skills and attention to detail, Attorney Lerer is constantly receiving favorable outcomes for her personal injury clients.
Please contact our firm today and learn more about our Santa Monica personal injury attorneys.