Request Your Free Consultation
Learn How We Are Paid
If you are thinking about filing an injury lawsuit, you are probably concerned with how much it will cost you. At McGee, Lerer & Associates, we are dedicated to helping our clients obtain the justice that they deserve. Our firm offers top-notch legal services to all of our clients for an affordable price.
Contingency Fee Basis
When you hire us to represent you, you pay nothing upfront. We get our payment from you after your case settles, and it will come from the claim award we collect from the insurance carrier. This is known as a "contingency fee" because our payment is contingent on collecting a financial award for you. If we collect nothing, you pay nothing. Because we work on a contingency fee basis, we only take cases where we feel we can obtain financial compensation for the client. If we can't take your case, we'll refer you to an attorney who might be able to help you.
Payment Percentages for Our Services
You will never have to cut us a check when you hire our attorneys. The money we receive for taking on your case comes from the money the insurer pays as part of the settlement. We charge the following fees:
33 1/3%: If the case is settled before a lawsuit is filed or arbitration begins.
40%: If the case is settled after the lawsuit is filed or arbitration is demanded
25%: If the client is under the age of 18
Because our lawyers only get paid if they are successful, we are motivated to do all that we can to secure the maximum amount of compensation you are entitled to.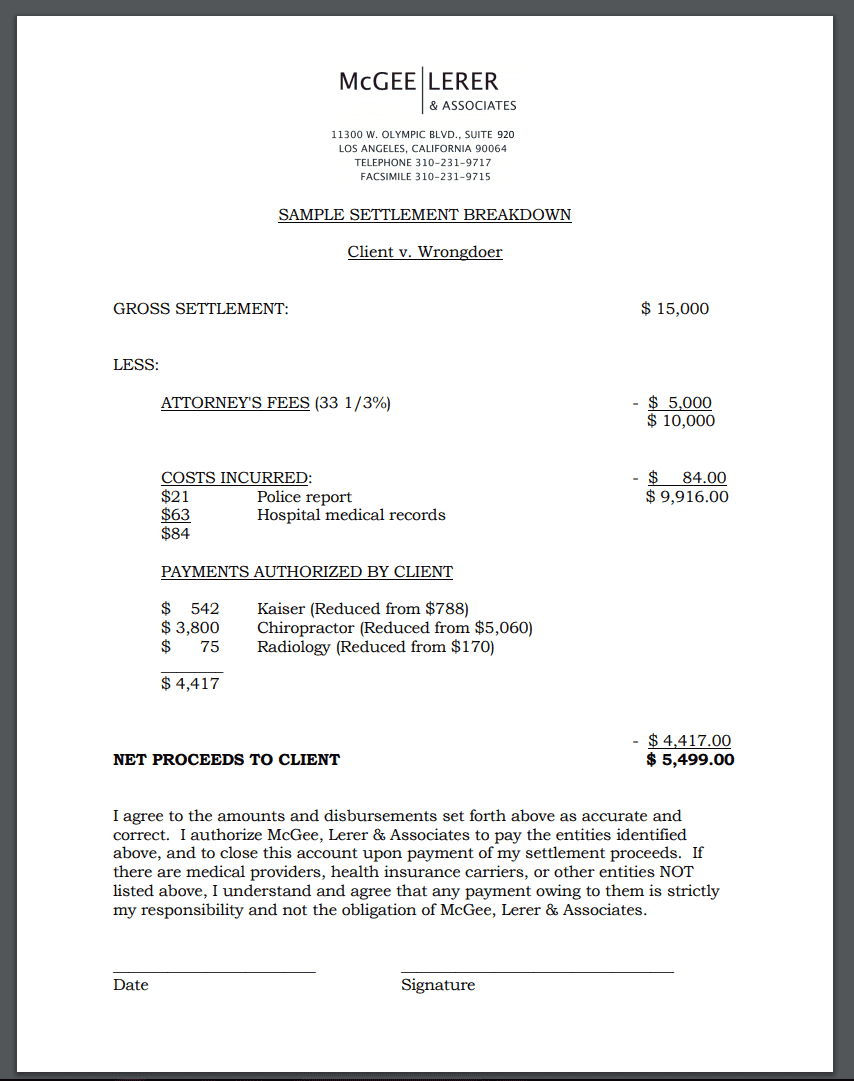 How Our Expenses Work
Sometimes there are additional expenses needed to build you a solid case. However, you don't have to worry about paying for any expenses until after your case is settled. The cost of our reimbursement will come from what you are awarded in your settlement. Examples of common costs include:
Police Reports
Copies of Medical Records
Asset Check on the At-Fault Party
After your settlement is reached, we pay any money you owe to medical providers or health insurance companies. The remaining balance goes right to you.
Click on the sample settlement breakdown to see how the settlement is divided up.
Schedule a Free Consultation
If you are thinking about filing a lawsuit, you can schedule a free consultation with our legal team to discuss your case in detail. Our friendly lawyers Daniel McGee and Catherine Lerer can tell you what legal options you have and how to secure the compensation you deserve.
---
At McGee, Lerer & Associates, we are here to help you through the stress and confusion of a lawsuit. Contact our team of Santa Monica personal injury lawyersto set up your free case consultation today.
---
Meet Our Team
At McGee, Lerer & Associates, we have the skills and experience you deserve. Get to know our team by scrolling down and selecting the staff you would like to learn more about.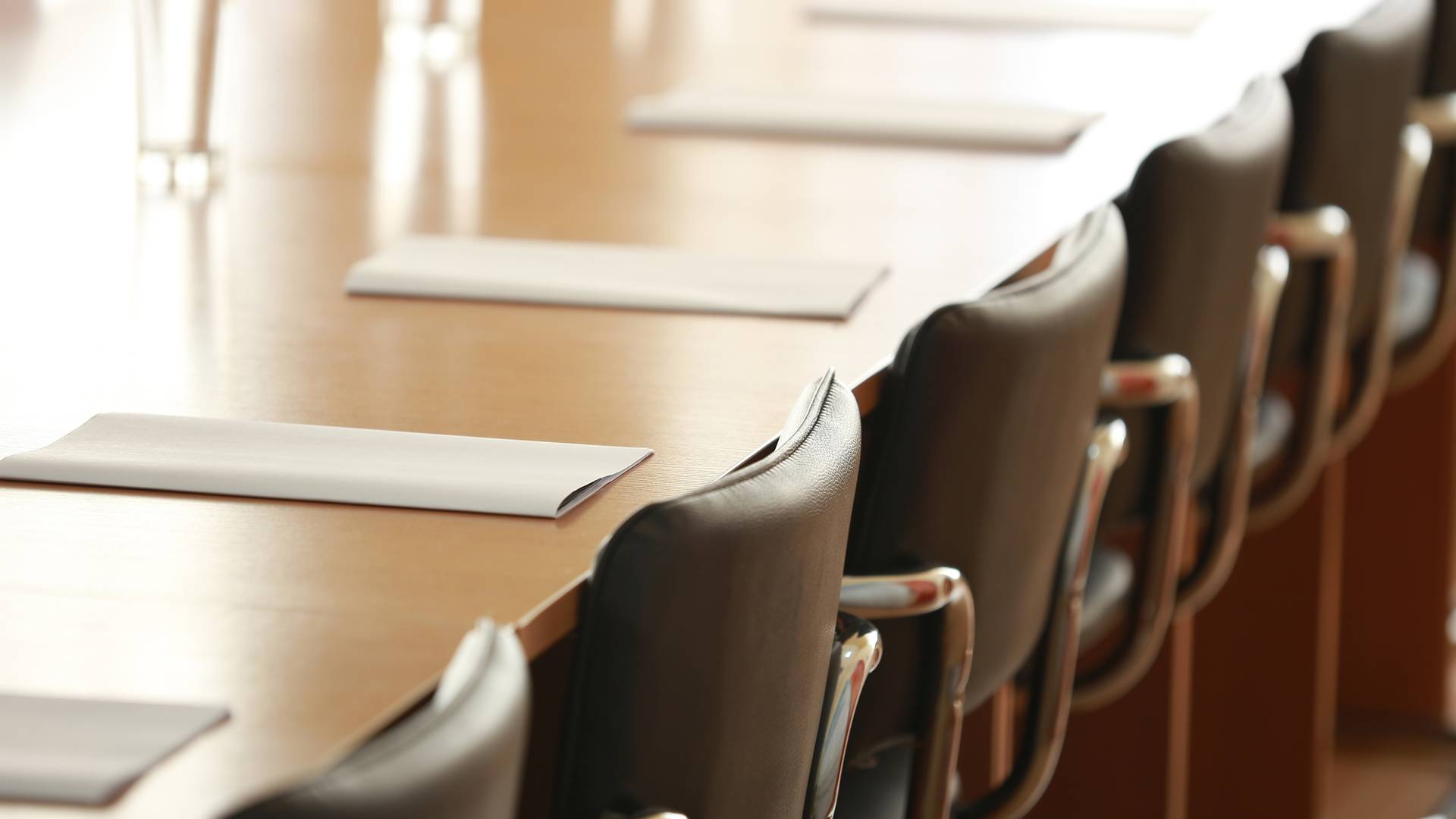 Why Choose McGee, Lerer & Associates?
What Makes Us Different
Five Convenient Locations

We have 5 offices in Southern California - Los Angeles, Pasadena, Santa Monica, Long Beach & Valencia.

24/7 Availability

We're available before and after normal business hours to meet with you and start your case.

No Fees Unless We Win

Until and unless we succeed in providing your compensation, we don't charge you a dime. 

Learn more here.

Personalized Attention

We take the time to understand each aspect of your case in order to tailor your solution.