Electric Scooter Accidents
Electric Scooter Accident Attorney in Santa Monica
Top-Rated Santa Monica Injury Lawyers –

(310) 692-9582
Similar to bike share and car share programs, electric scooter companies tout them as an innovative and environmentally friendly form of transportation which gets commuters out of their cars. Scooter companies proclaim them a solution to the "first mile, last mile" problem, i.e., a way to get commuters to and from mass transit stations and work places. Our observation: riders, many of whom are tourists, are using the scooters as toys, not as alternatives to cars. Scooters are not decreasing CO2 emissions; they are decreasing the amount of exercise that pedestrians would otherwise be getting.Santa Monica streets and sidewalks have been overrun with Bird, Lime, Jump, and Lyft electric scooters. The initial thought of our Santa Monica accident lawyers when we first saw them "flying" around the city and haphazardly abandoned on city sidewalks was "This is an accident waiting to happen – a potentially very bad accident."
Bird, Lime, Jump, and Lyft electric scooters put not only the scooter riders, but also pedestrians and motorists, at risk of a serious accident.
Read the class action lawsuit we filed against Bird, Lime, and their manufacturers on behalf of injured electrical scooter riders and pedestrians.

Read Lawsuit
Why Bird, Lime, Jump & Lyft Scooters are Dangerous
Electric scooters travel up to 15 miles per hour. If a rider is struck by a car, serious injury or death can result. Some of the risks that Bird, Lime, Jump & Lyft riders face include:
Riders are less visible to car drivers: As scooters are quite small, motorists are less likely to see them. Scooters are easily hidden from view by objects on or off the roadway.
No barrier between scooter rider and road: Like bicyclists and motorcyclists, scooter riders do not have any protection, such as seat belts, airbags or the body of a vehicle. Additionally, most scooter riders do not wear helmets. Even though California law only requires that minors wear helmets, we strongly recommend that adults wear helmets.
Road hazards: Scooter riders may crash as the result of hitting or swerving to avoid potholes, gravel, roadway debris, or uneven surfaces.
Scooter instability: The scooters are very unstable because they have small wheels and a short wheelbase, and the riders have a high center of gravity. Going over even a minor bump in the roadway or slight curb can cause a scooter rider to lose balance and crash.
Inexperienced riders: A large percentage of Bird, Lime, Jump, and Lyft riders have never ridden one before. Download the app, enter your credit card number, and you are permitted to ride the scooter without proving your ability to safely do so.
Panic stop: If a rider brakes hard, the front wheel can lock up and throw the rider.
High-risk behavior: Scooter riders are often young and push the boundaries with high-risk behavior, like not wearing helmets. They may also ride on sidewalks, with more than one rider at a time, against traffic, or while intoxicated or impaired.
Vandalized scooters: Some people who are not fans of electric scooters are vandalizing them. They are cutting the brake cable. If an unknowing rider hops on one of these scooters, disaster can result. Read More Here
Consumer-grade, not commercial-grade: Shared e-scooters, when they were first launched, were not designed or engineered for mass fleet usage. Scooter companies, not knowing whether people would rent e-scooters, started out by ordering consumer-grade scooters from factories in China. These early generation rental scooters were less durable, with a reported life-span of one to two months, due to the abuse and constant use they were getting. Over time, scooter companies have been phasing out the consumer-grade scooters and replacing them with more industrial-grade models. However, many of the consumer-grade scooters are still on the streets. The consumer-grade models are more dangerous because they are less stable and more prone to malfunction, including the handlebars detaching and the baseboards snapping in half.
Netflix and Buzzfeed have even created a show called "Follow This", where episode 3, Scooter Wars, highlights our attorney Catherine Lerer talking about the dangers of electric scooters.

Watch Episode
Types of Electric Scooter Accidents
Since Bird, Lime, Jump, and Lyft scooters appeared on the scene, our Santa Monica personal injury law firm has been inundated with calls from scooter riders who have been injured in accidents. Even people who carefully ride scooters and react well to pedestrian and vehicle traffic can be caught off-guard and injured, either by a scooter defect or a negligent third party.
The electric scooter accident calls we are receiving run the gamut:
Scooter Malfunction: The most common call we get is from an electric scooter rider who was injured due to a malfunction of the scooter: the brakes fail or the throttle sticks in the fully depressed position. Riders are also reporting to us that they are crashing when the handlebar stem collapses, the electrical suddenly dies, or issues with the tires. Like rental cars, rental scooters experience heavy wear and tear, and consumer abuse. The scooter companies are not inspecting the scooters between rides to make sure they work properly.
Scooter rider crash due to road hazards, like potholes, debris, fallen branches, etc.
Scooter rider crashes after being chased by an unleashed dog.
Scooter rider crashes trying to avoid running into another scooter rider, a pedestrian, a dog, a bicyclist, or a car.
Pedestrian hit by scooter rider, or pedestrian falls trying to avoid getting hit by an approaching scooter rider.
Pedestrian trips on an electric scooter lying on the sidewalk or just outside a building entrance.
Scooter rider is hit by an opening car door, a turning or backing vehicle, or a swerving car.
Motorist swerves to avoid a scooter rider and crashes into another car.
Were you injured in an accident involving an electric scooter? Get a free consultation with our Santa Monica personal injury attorneys today by calling (310) 692-9582.
Who Pays in a Scooter Accident?
Finding a source of compensation for injuries resulting from Bird, Lime, Jump, and Lyft scooter accidents is a big problem. Though the law requires vehicle drivers to have liability insurance, there is no such requirement for electric scooter riders.
If you were injured in an accident involving a Bird, Lime, Jump, or Lyft scooter, who pays for your injuries depends on who was at fault:
Rider at fault for someone else's injuries: If the scooter rider was at fault for an accident — for example, a pedestrian is hit by a rider — the rider is legally accountable for your injuries. If the scooter rider had homeowner's or renter's insurance, their insurance company may cover your claim. If the rider had no homeowner's or renter's insurance, the injury victim will have a hard time getting an attorney to take the case.
Scooter company at fault: If the scooter malfunctions, then the company may be at fault for your injuries. The problem here: the Bird and Lime apps contain a draconian user agreement which releases the companies from all liability. We know that Bird has already denied these claims, taking the position that, under the user agreement, the scooter rider has assumed responsibility for any injury caused by use of the scooter and has agreed to hold Bird harmless from any injury claim.
Car at fault for hitting scooter: The vehicle driver's auto insurance carrier will pay if the car driver's negligence resulted in injury to a scooter rider.
Pedestrian at fault: If a pedestrian is at fault for injuries suffered by a scooter rider — for example, a pedestrian suddenly negligently steps into the rider's path — then the homeowner's or renter's insurance owned by the pedestrian may pay. If the pedestrian has no homeowner's or renter's insurance, the injury victim will have a hard time getting an attorney to take the case.
Business at fault for creating a hazard with gravel, debris, or construction materials: If a scooter rider is injured due to gravel on the roadway, or improperly placed construction material or signage, the business's insurance carrier may pay.
City at fault: If a pothole or other road defect causes a scooter rider to be injured or killed, the city may be at fault. The problem here: the City of Santa Monica is requiring that all scooter companies operating in Santa Monica include release language in the app's user agreement, which releases the City and its employees from any liability
Dog owner at fault: If an unleashed dog chases an electric scooter rider, and attacks the rider, or causes the scooter rider to crash while trying to get away, then the dog owner's homeowner's or renter's insurance policy will apply. If the dog owner has no insurance, a law firm may be unwilling to take the case.
Take a look at real injuries from electric scooter accidents by clicking the button below.

See the Injuries

WARNING: Graphic Injury Photos Shown
California Law That Applies to Electric Scooter Riders
Bird, Lime, Jump, and Lyft scooters are considered "motorized scooters" under California law. California Vehicle Code Section 407.5 defines a "motorized scooter" as any two-wheeled device that has handlebars, a floorboard that is designed to be stood upon when riding, and is powered by an electric motor.
California Vehicle Code Section 21235 requires that motorized scooter operators:
Wear a helmet if the operator is under 18 years old.
Have a valid driver's license or instruction permit. (The Bird scooter company requires that riders be 18 or over.)
Do not operate the scooter with any passengers.
Do not carry any package, bundle, or article that prevents the operator from keeping at least one hand on the handlebars.
Do not operate the scooter on a sidewalk, except as necessary to enter or leave adjacent property.
Do not leave the scooter lying on its side on any sidewalk, or park it on a sidewalk in any other position that would not leave an adequate path for pedestrian traffic.
Do not attach the scooter, or the operator, while on the roadway, to any other vehicle on the roadway.
According to California Vehicle Code Section 21223, if riding at night, the motorized scooter must have a front light that is visible from the front and sides, and reflectors that are visible from the rear and sides.
Why You Need a Lawyer After an Electric Scooter Accident
Because they are a new form of transportation, electric scooter accidents can involve tricky and unsettled legal issues. You want a lawyer who has experience handling electric scooter accidents. For example, if you were injured on a Lime electric scooter, and are considering making a claim against Lime, you probably don't know that the user agreement you signed when you downloaded the Lime app shrinks the deadline to file an injury claim from two years to one year. Unless you read Lime's 261 page user agreement, you wouldn't know this. Nobody's reads the ridiculously long user agreements that these scooter companies require riders to sign. Yet the scooter companies will attempt to use the user agreements against injury victims as a basis to deny a rider's claim.
An electric scooter accident can result in serious injuries that can affect you and your family for the rest of your life. If someone else was at fault, they should pay for your medical bills, your lost wages, and your pain and suffering. You want a tenacious personal injury lawyer on your side to demand fair compensation for your losses. At McGee, Lerer & Associates, our husband and wife team of Santa Monica attorneys specialize in helping victims of particularly serious injuries.
Initial consultations at our law firm are free. If you decide to hire us, you pay us nothing up front. We are only paid if we recover money for you. Learn more about how we're paid here.
Contact McGee, Lerer & Associates today by calling (310) 692-9582.
Looking to learn more about electric scooters? Visit our electric scooter blog page

Learn More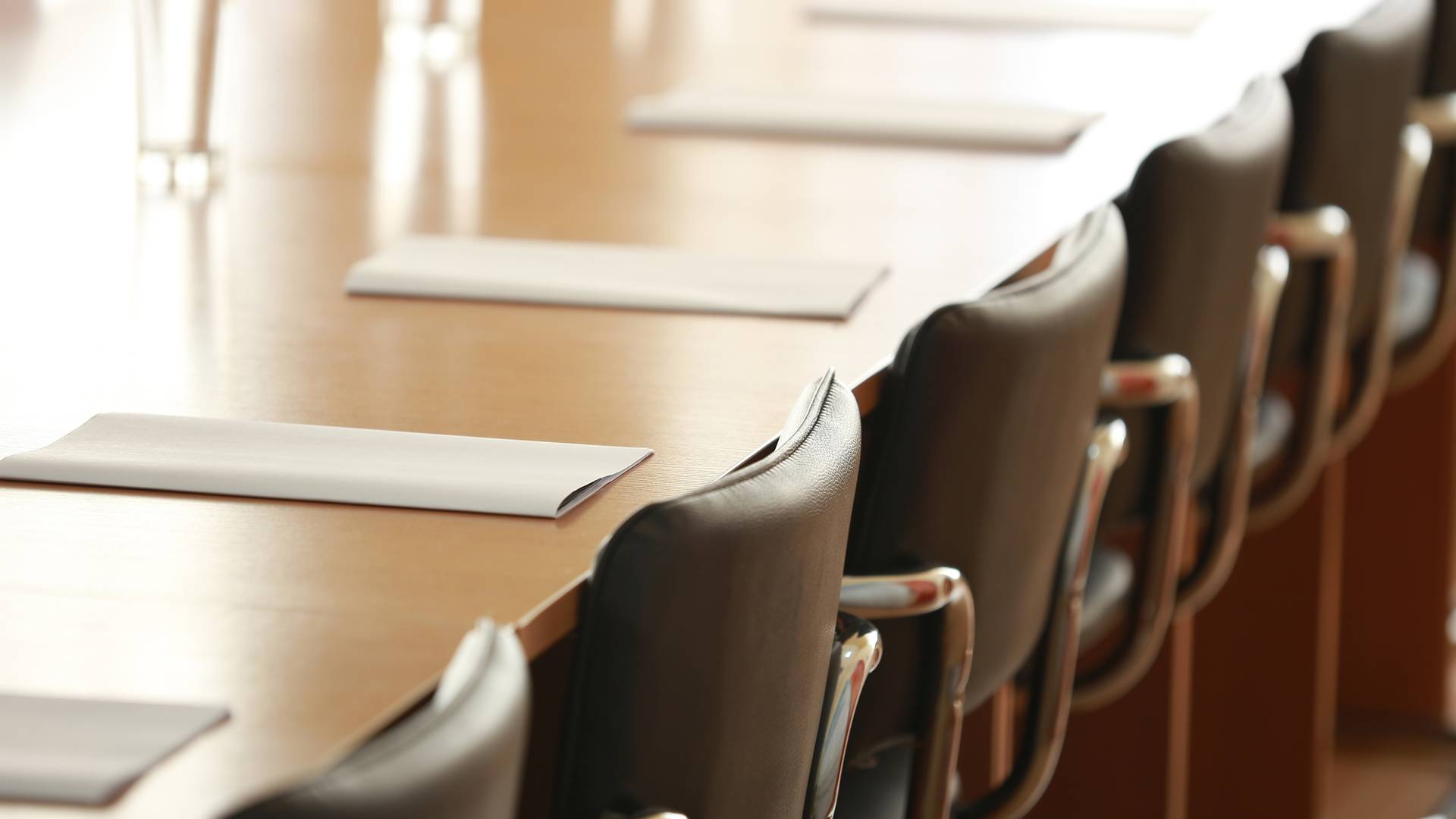 Why Choose McGee, Lerer & Associates?
What Makes Us Different
Five Convenient Locations

We have 5 offices in Southern California - Los Angeles, Pasadena, Santa Monica, Long Beach & Valencia.

24/7 Availability

We're available before and after normal business hours to meet with you and start your case.

No Fees Unless We Win

Until and unless we succeed in providing your compensation, we don't charge you a dime. 

Learn more here.

Personalized Attention

We take the time to understand each aspect of your case in order to tailor your solution.