Santa Monica Personal Injury Claims
Personal Injury Representation in Santa Monica
Personal injury accidents can incur great losses for the accident victim. A Santa Monica personal injury attorney fromMcGee, Lerer & Associates can pursue maximum compensation for your losses such as pain and suffering, lost income, loss of future income, medical bills, property damage (if any), and more. Our firm has a proven success track-record for helping our clients obtain large personal injury settlements under the law. As a seasoned husband and wife team with more than 40 combined experience, we are committed to helping our clients in every way that we possibly can. Below we have hi-lighted our personal injury areas of practice.
Car Accidents
The greater Los Angeles area is no stranger to car accidents, and unfortunately unsafe behaviors such as speeding, distracted driving, texting while driving and other forms of negligence lead to countless automobile accidents every year. Our legal team can assist in all types of car accident cases including: drunk driving accidents, uninsured motorist accidents, and hit and run accidents, speeding and rear-end collisions.
Drunk Driving Accidents
If you were involved in an accident with a drunk driver, then you are entitled to compensation for your injuries. You may be entitled to compensation for medical bills, lost income, pain and suffering, property damage and possibly punitive damages. Even if you have been contacted by the insurance company, you are urged to retain your own legal representation.
Truck Accidents
Due to the size of commercial vehicles and semi-trucks, these giants on the road can cause extensive damage to other vehicles, as well as catastrophic injuries to the drivers and passengers of smaller vehicles on the road around them. We have long experience in dealing with truck accidents; therefore, we have the knowledge and skill necessary to prove liability in these complex cases.
Bus Accidents
Under California law, bus drivers are required to exhibit a heightened duty of care. Bus drivers must carry passengers safely, and they must do so with care, vigilance, and foresight to avoid potential harm to their passengers. However, there is a substantial amount of video footage on the internet that proves otherwise such as running red lights, eating while driving, texting while driving etc.
Motorcycle Accidents
Comparing the city of Santa Monica to other California cities of similar size in 2009, Santa Monica had the most motorcycle accidents, the most bicycle accidents, and the most pedestrian accidents, according to the most recent statistics available from California's Office of Traffic Safety. One of the primary causes of motorcycle accidents is where the driver of the automobile fails to yield the right of way to the motorcyclist.
Bicycle Accidents
Every year, more than 540,000 bicyclists visit America's emergency rooms and every 6 hours, a bicyclist is killed in the United States. According to the California Office of Traffic Safety (OTS), Santa Monica leads the state for the highest number of bicycle accidents, ranking first for bicycle accidents out of 104 California cities of the same size.
Pedicab Accidents
Pedicabs are pedal-operated tricycles with an attached seat for one or two passengers. Since April of 2013, we have seen an explosion of pedicabs all over Santa Monica Beach and around 3rd Street Promenade. While pedicabs attract locals and tourists, passengers are at great risk if they are injured in a pedicab accident because of the ejection risk and lack of protection.
Brain Injuries
A traumatic brain injury (TBI) occurs when external force strikes or injures the human skull, causing a traumatic injury to the brain. A TBI can damage one specific location, or it can affect a widespread area of the brain. Common causes of TBIs are car accidents, hit and run accidents, pedestrian accidents, and children's injuries among others.
Burn Injuries
A burn injury is a type of injury to the flesh that is caused by heat, chemicals, light (as caused by the sun or a tanning bed), radiation, electricity or friction. The American Burn Association reports that approximately 500,000 burn injuries receive medical treatment each year in the United States. While less serious burn injuries may be treated with first aid, others may require specialized treatment at a burn center.
Dog Bites
Under California law, a dog owner is strictly liable for any injuries that are inflicted by his or her dog. Dog bite injuries can cause serious damage to the skin, tissue, muscle, and bone. In some cases, dog bite injuries can cause infection, permanent scarring, and disfigurement.
Swimming Pool Accidents
Every year, approximately 500 children die in a drowning accident. The owners of swimming pools have a heightened duty of care in respect to his or her swimming pool, and when others drown on their premises, they can be held legally and financially accountable for any damages that might have occurred in a near-drowning or a wrongful death accident.
Premises Liability
Property owners and occupants have a duty to maintain their property in a safe condition for visitors. The highest duty of care is expected for commercial property owners, and they must maintain safe conditions for customers or others legally permitted on their premises. However, residential property owners and even dog owners are also expected to maintain their property and to take the necessary precautions as to prevent others from being injured while visiting their property.
Product Liability
Manufacturers are held strictly liable for defects in their products. Whether the defect is in the design, or how it was manufactured, or if it was manufactured incorrectly, or if the manufacturer failed to provide an adequate warning about their product, they can be held liable for any injuries or deaths that their product causes. This can also include such products as dangerous pharmaceuticals that make people sick or experience serious adverse side effects.
Spinal Cord Injuries
Spinal cord injuries refer to any injury to the spinal that is caused by trauma as opposed to disease. Most spinal cord injuries are caused by a blow to the spine that fractures or dislocates the vertebrae, the bone disks that make up the spine. A spinal cord injury can cause either partial or complete paralysis below the sight of the injury.
Wrongful Death
Our firm represents families who have lost a family member due to the wrongful actions of another individual or corporation. Our purpose is to help alleviate the financial stress that the death brings upon your family. A wrongful death action can help with funeral costs, pain and suffering experienced by the deceased, loss of emotional support, loss of companionship, etc.
Hit and Run Accidents
It's very upsetting to be involved in a hit and run accident where the person who hit you simply took off. At McGee, Lerer & Associates we assist clients who have been the victim of a hit and run accident. We can examine your own insurance policy to determine if you have uninsured motorist coverage. If so, we can file a claim against your own insurance company for your losses.
Uninsured & Underinsured Motorist Coverage
We have seen the devastating effects of what can happen to a person who is injured by someone who doesn't maintain auto insurance, or if they don't have enough to cover your losses. In this case, your own uninsured/underinsured motorist coverage will automatically take effect. This coverage can pay your medical bills, pain & suffering, as well as lost income.
Hire Our Legal Team Today!
If you or someone you love has suffered undue harm or injury due to the negligence of another individual or entity, then we urge you to contact our firm right away. We have long experience in litigation and trial law, and we have recovered multi-million dollar settlements in a wide variety of injury cases. Contact our firm to schedule your no-obligation consultation with a member of our legal team.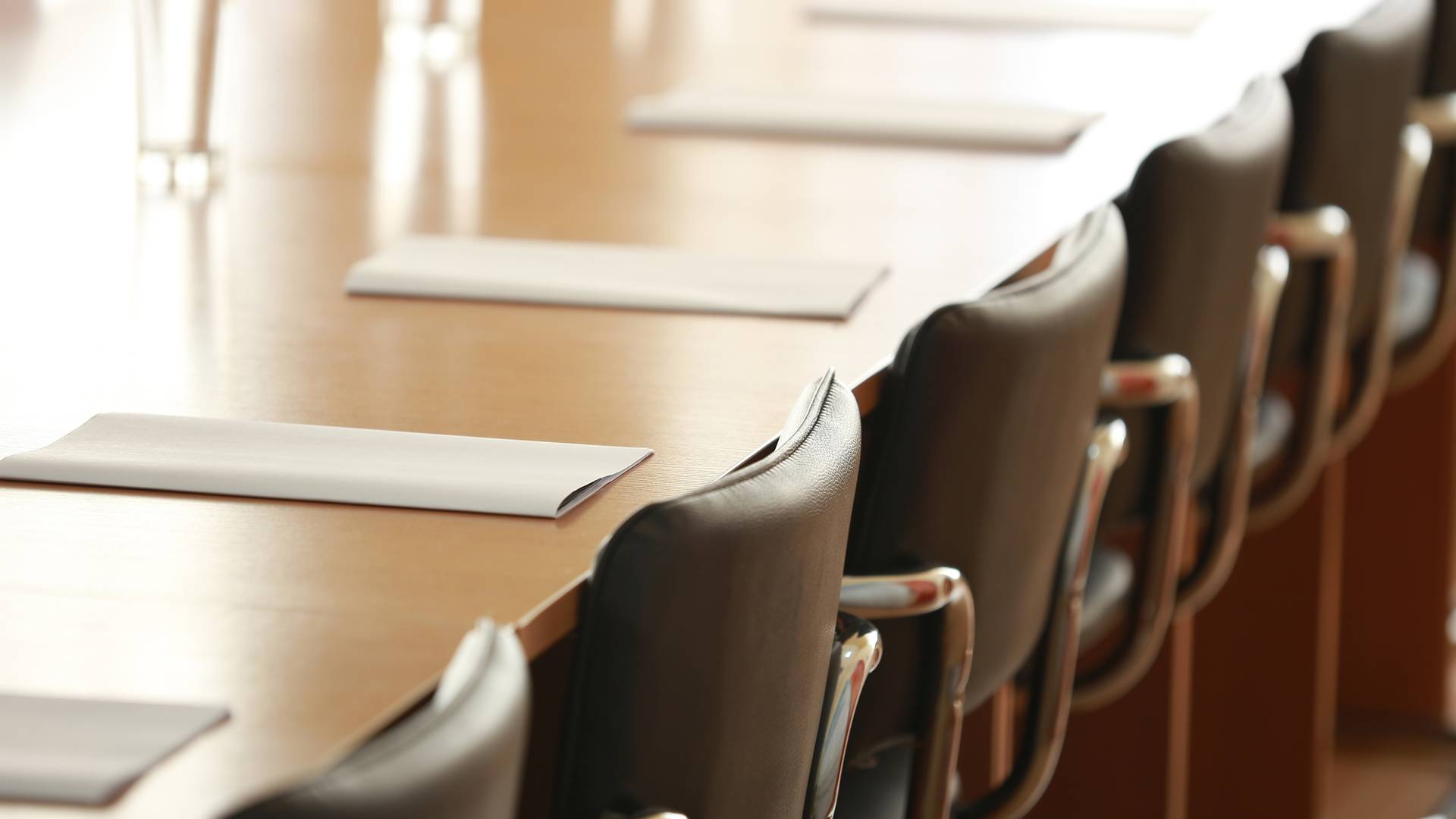 Why Choose McGee, Lerer & Associates?
What Makes Us Different
Five Convenient Locations

We have 5 offices in Southern California - Los Angeles, Pasadena, Santa Monica, Long Beach & Valencia.

24/7 Availability

We're available before and after normal business hours to meet with you and start your case.

No Fees Unless We Win

Until and unless we succeed in providing your compensation, we don't charge you a dime. 

Learn more here.

Personalized Attention

We take the time to understand each aspect of your case in order to tailor your solution.