Santa Monica Bicycle Accident Attorneys
Bike Accidents in Santa Monica
Though Santa Monica seems like an ideal place to ride bikes, it actually has a high incidence of bicycle accidents. According to the California Office of Traffic Safety (OTS), Santa Monica leads the state in bicycle accidents. In 2012 (the OTS's most recently available statistics), Santa Monica ranked second for bicycle accidents out of 102 California cities of similar size.
The city of Santa Monica promotes itself as one of the most bike-friendly cities in the state. It is actively seeking to increase the number of bicyclists, including bicycle commuters. But bicyclists are on a collision course with motorists in Santa Monica because most motorists lack the bicycle-awareness necessary to safely co-exist with bicyclists on the roadways. Drivers need to increase their bicycle-consciousness, and until then, the city's bicycle accident statistics are expected to soar even higher.
---
If you have suffered serious injuries as the result of a bike accident, you should have a Santa Monica bicycle accident attorney as your advocate - (310) 692-9582!
---
Santa Monica's Most Dangerous Intersections for Bicyclists
Top 10 most dangerous Santa Monica intersections for bicyclists, according to the Santa Monica Police Department, based on collision statistics from February 2006 to February 2011:
Main St and Ocean Park Blvd
4th St and Santa Monica Blvd
Lincoln Blvd and Pico Blvd
28th St and Pico Blvd
17th St and Pico Blvd
4th St and Wilshire Blvd
2nd St and Colorado Ave
4th St and Broadway
11th St and Pearl St
Main St and Pier Ave
Top Causes of Bicycle Accidents
Bicyclists are at great risk of sustaining serious injuries if involved in an accident. Without the protection of the steel frame of a car, the slightest strike can send the bicyclist flying onto the road at high speeds. Obviously, when there is a collision between a bicycle and a car, the bicyclist will sustain worse injury than the driver of the motor vehicle. Because of the sensitive and vulnerable nature of bicyclists, drivers have a duty to exercise care and caution when sharing the road with a cyclist.
Some of the most common causes of bike accidents include:
Do Bicycle Accidents Always Involve a Motor Vehicle?
Bicycle accidents do not always involve a motor vehicle. Because cyclists can be riding at substantial speeds and their bikes are very lightweight, the slightest aversion or obstacle can cause them to lose control and crash. Being attacked by a dog, forced out of the bike lane by another cyclist or even trying to avoid hitting pedestrians can lead a cyclist to crash.
Whatever the cause of the accident, bicycle accidents often involve very serious injuries. This is due to the fact that, other than a helmet, the bicyclist has no protective gear and is not shielded the way a driver is in a car. Therefore, injuries can include not only road rash, but also broken bones, spinal cord injuries, and traumatic brain injuries.
6 Things Bicyclists Should Know
If you get hit by an uninsured driver or hit and run driver, you can make an injury claim under your own auto insurance policy if you have uninsured motorist coverage.
Bicycling on the sidewalk is illegal in many cities, including Santa Monica.
Even though California law does not require adult bicyclists to wear helmets – wear one! It'll protect you from a head injury.
Ride with the assumption that drivers do not see you.
No matter how safe a rider you are, you are still vulnerable to being hit because you have no control over inattentive, negligent motorists.
After a bike accident, canvas the location for video surveillance cameras that may have captured the accident. (Time is of the essence – surveillance footage is commonly recorded over within days.)
Do I Need an Attorney After a Bike Accident?
You've been injured in a bike accident in or near Santa Monica and are wondering if you need an attorney. Here's the answer: the more serious your injuries, the more likely you should have legal representation. Serious injuries mean serious medical bills, time off work, and negative impact on your quality of life while you recuperate. You may be concerned that you will never completely recover from your injuries, or never ride again.
If riding your bike and athleticism are an important part of your lifestyle, then injuries from a bike accident can throw your daily routine into disarray. Our Santa Monica bike accident attorneys can't return you to your pre-accident, injury-free self, but we can make them pay for the damage you have suffered.
Many Santa Monica residents commute to work by bike. You may depend on your bike for transportation. Who will pay to repair it? How long will it take? If it's a carbon fiber bike and cannot be repaired, the at-fault party's insurance company may balk at paying thousands of dollars to replace it. Read more about getting compensation for your damaged bike here.
Comparative Negligence in Bicycle Accident Claims
Even if you are partially to blame for the accident, because, for example, you were riding your bike on a sidewalk when you were hit by a car, or you were riding in a crosswalk when you were struck, you are not barred from making an injury claim against the motorist. When you are partially at fault for an accident, that is called "comparative negligence."
The other side's insurance company will use your comparative negligence against you and reduce their settlement offer to you by the percentage of fault they place on you. For example, if they put you 50% at fault for the accident, they will chop their settlement offer to you in half.
If the insurance company is disputing liability, you will need an aggressive legal advocate on your side who will fight the insurance company's attempt to blame you. Even if you were partially at fault for the accident, reducing your claim's value, an attorney at our firm may be able to take your case if it has enough value. We'll be straight with you about what percentage of fault, if any, you bear for the accident, and how your partial fault affects your
Uninsured Motorist Coverage Applies to Bicycle Accidents
One of the first questions we ask our bike accident clients is: do you have uninsured motorist coverage on your car? That's because if while riding your bicycle, you or your child are hit by a driver who has no auto insurance, or not enough auto insurance to cover you or your child's injuries, you may be able to make a claim under the uninsured/underinsured motorist coverage on your car. It covers you while you are riding a bicycle if you are struck by a car. If you ride your bicycle often, and particularly if you regularly commute by bicycle, we strongly encourage you to have uninsured motorist coverage of at least $100,000 per person. Better still: $250,000 per person.
Looking for a Bicycle Accident Lawyer in Santa Monica?
Santa Monica personal injury attorneys Daniel McGee and Catherine Lerer are respected as some of the top bicycle accident attorneys in the area. We understand the devastating trauma that can result from a bicycle accident and we have extensive experience representing bicycle accident victims and their families.
Related Reading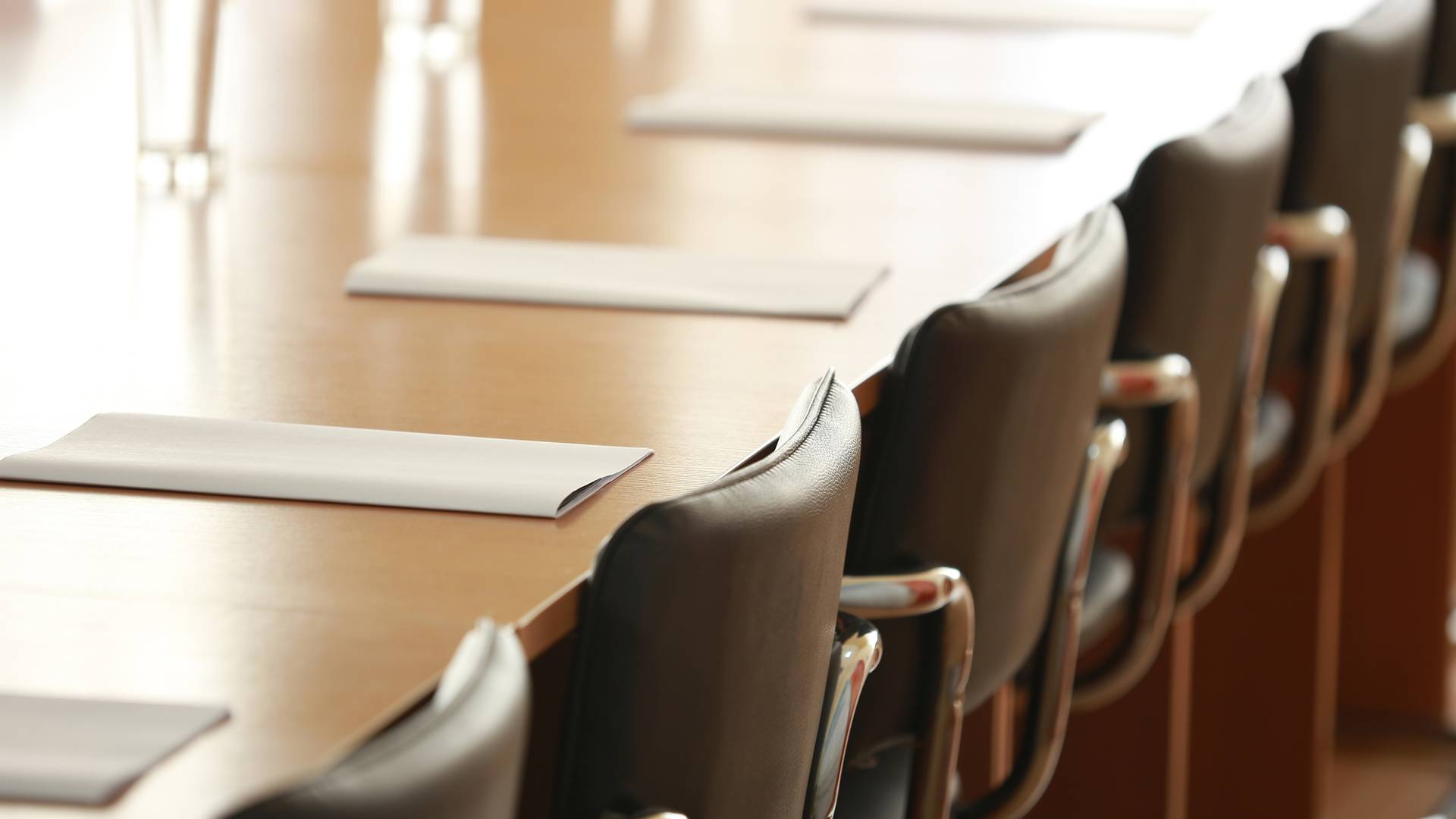 Why Choose McGee, Lerer & Associates?
What Makes Us Different
Five Convenient Locations

We have 5 offices in Southern California - Los Angeles, Pasadena, Santa Monica, Long Beach & Valencia.

24/7 Availability

We're available before and after normal business hours to meet with you and start your case.

No Fees Unless We Win

Until and unless we succeed in providing your compensation, we don't charge you a dime. 

Learn more here.

Personalized Attention

We take the time to understand each aspect of your case in order to tailor your solution.