MCGEE, LERER & ASSOCIATES Husband & Wife Team Fighting For Justice
We care deeply about each of our clients and demand full compensation for your injuries.
Santa Monica Personal Injury Attorney
Looking for the Best Personal Injury Lawyer in Santa Monica, CA?
McGee, Lerer & Associates consists of husband and wife attorney team, Daniel McGee and Catherine Lerer. We have 40+ years of combined legal experience representing accident victims, including victims of: car accidents, motorcycle accidents, bicycle accidents, and dog bite incidents. Our firm specializes in catastrophic injury and wrongful death cases. Our lawyers have a track record of obtaining multi-million dollar verdicts and settlements. With our personal injury expertise, the financial resources to thoroughly work up a case, and our trial experience, we are able to obtain maximum compensation for injury victims and their families.
Clients hire McGee, Lerer & Associates because they want an attorney they can trust. They want a lawyer who will listen to their concerns and prioritize what's important to the client. They want a law firm that will be honest with them about the strengths and weaknesses of their case. We don't tell you what we think you want to hear so that you will hire us. What is important to us is providing you with a realistic appraisal of your case's value and a realistic timeline. We want you to fully understand the process before you hire us.
McGee, Lerer & Associates's Blog
Recent Posts
Want all the latest news or updates? Browse through our blog to read our most recent posts and featured articles.
Ask An Attorney
You Asked and We've Responded!
Read questions from other visitors, view our attorneys' responses to these questions or submit your own question. You may find an answer that applies to your situation.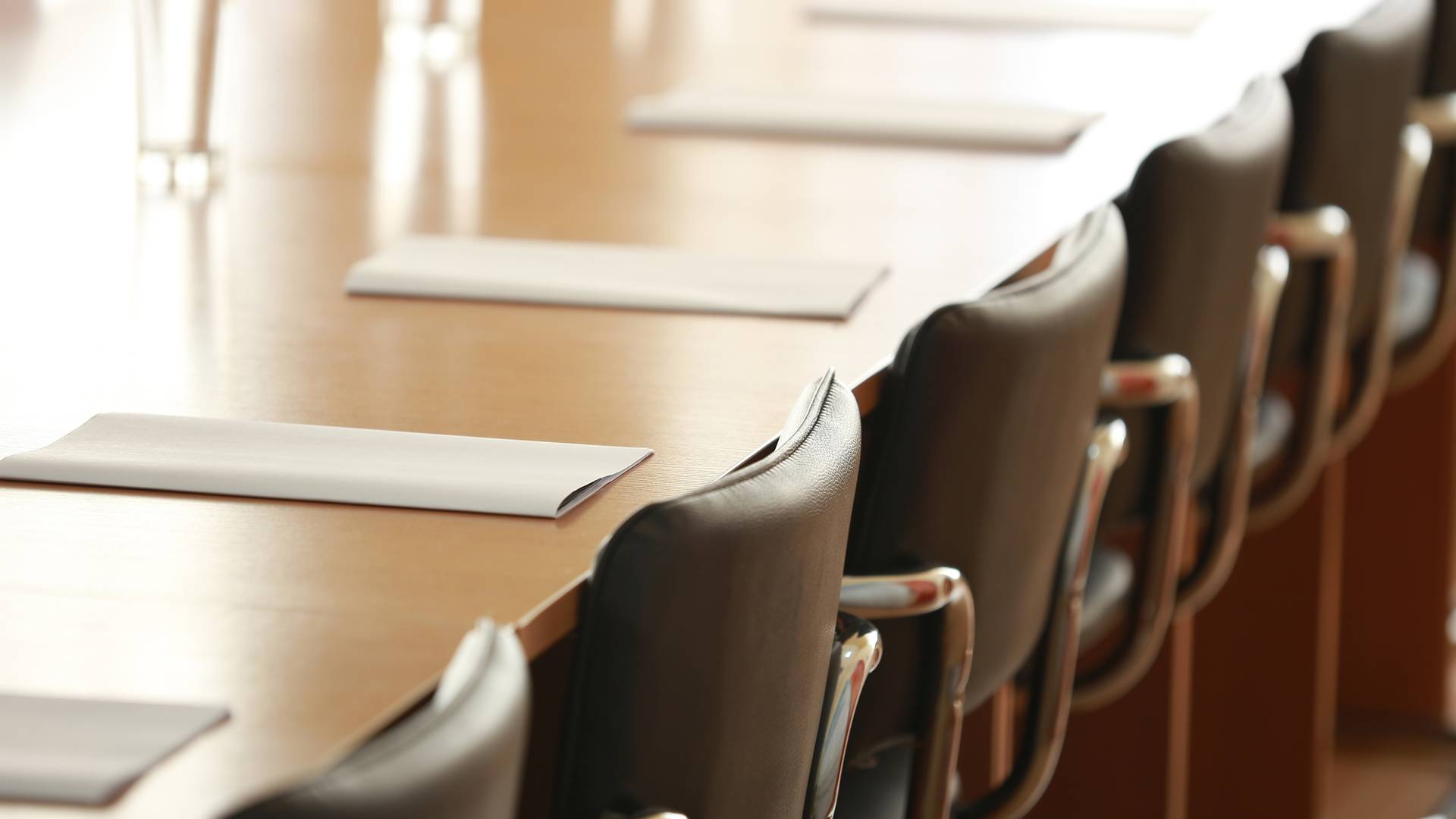 Our Previous Clients Tell Their Stories
Learn What It's Like to Work With Our Firm
"This law firm is very professional"

After my car accident, I didn't know what to do. I tried to fix the problem myself, and my insurance ignored me. After speaking with Catherine and her working group Maria and Nick, I have actually been able to achieve what my insurance said would not be po

"They make you feel like you are their only customer"

They were always available to answer my messages and questions. I am very grateful to them. I recommend them.

"They sit and talk to you before making any moves or decisions. I would highly recommend them!"

Very professional. Made my case go smoothly and made me feel comfortable during it. They kept me updated constantly whenever anything new came about. They sit and talk to you before making any moves or decisions. I would highly recommend them! Thank you gu

- J.L.

"they are the ones you want in your corner in any automobile accident."

I had Catherine represent me and my grandmother 10 years ago in a car accident. I couldn't tell you how professional and quickly she handled our case. Catherines strong determination against the issuance companies got us to get the medical rehabilitation w

- A.G.

"I was referred to them by my brother who had them handle his case as well, I wouldn't go to any other lawyer"

I was in a motorcycle accident back in May and Catherine and Joanna have been able to help me through the entire process, I was referred to them by my brother who had them handle his case as well, I wouldn't go to any other lawyer

- R.J.

"We could not have asked for a better outcome!"

I am writing this review on behalf of my son. We can't recommend the McGee-Lerer team strongly enough. I found them online ...

- Brent, Google Review

"They have restored my faith in lawyers!"

Don't hesitate to hire these guys. I had heard nothing but horror stories about accident attorneys before hiring them. But I ...

- Omana, Google Review

"They wanted to know what was important to me, what were my concerns and questions. I liked that."

My dentist and my friend's dad both recommended this firm. So glad they did. I was very happy with how they handled my case. ...

- Darya, Google Review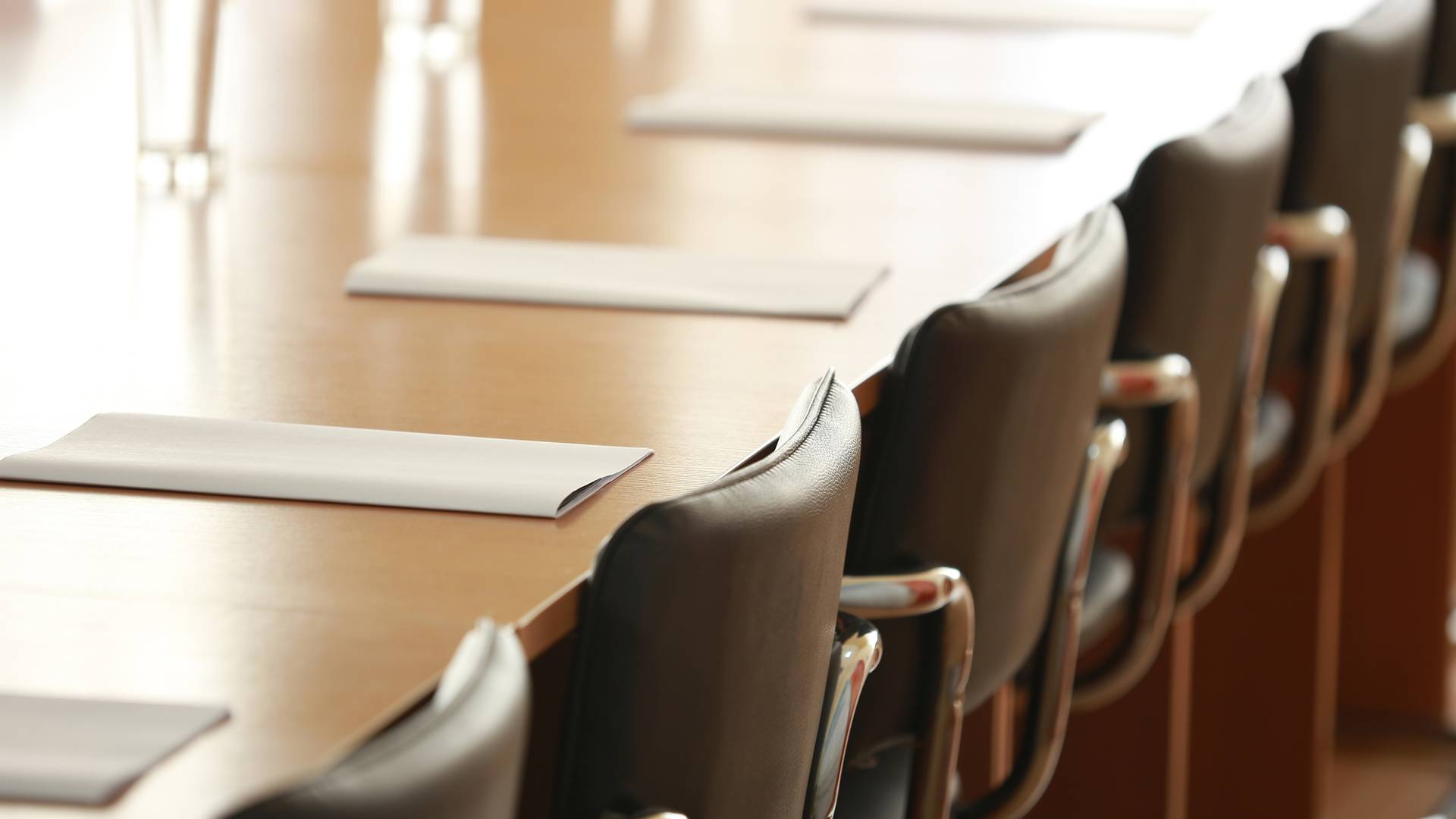 Client Testimonials

Watch videos of our previous clients who have shared their stories with us.

Husband & Wife Team

We combine our decades of experience to win for our clients.

Have Questions?

View our FAQs to learn more about personal injury cases.
Injury Cases We Handle
You Pay No Fees Until We Win
WHY WE'RE THE TEAM FOR YOU
Four Convenient Locations

We have 4 offices in Southern California - Los Angeles, Pasadena, Santa Monica, & Long Beach.

We're available before and after normal business hours to meet with you and start your case.

Until and unless we succeed in providing your compensation, we don't charge you a dime. 

Learn more here.

We take the time to understand each aspect of your case in order to tailor your solution.
Our FAQ
Frequently Asked Questions
Have questions? We are here to help. Still have questions or can't find the answer you need? Give us a call at 310-692-9582 today!
What If My Claim's Value Exceeds The Defendant's Policy Limit?

The most common policy limit that drivers have is $15,000. If you were seriously injured, $15,000 is not enough.

You may already know the defendant's policy limit. Maybe the driver told you at the scene, or the driver's adjuster has already disclosed the limit to you.

If your claim is worth substantially in excess of the defendant's policy limit, then under certain circumstances, our firm will waive a fee entirely, so that all of the money goes to you. Why would we do that? Because it's the right thing to do. We put our clients' interests first.

Call our firm to find out more. Consultations are free.

The Police Report Isn't Ready

Some of the best information about your accident can be found on the corresponding police report, especially if you were separated from the other driver after your crash.

On the police report, you should be able to find:

Identity and insurance information of the other driver
Witness contact information if any people saw your crash and stopped
Who the officer thinks caused the accident

You should also ask if any of these situations apply:

Your car is at the impound yard but you don't have collision coverage to retrieve it.
You can't afford your deductible, so you need the other driver's insurance information as soon as possible.
You can't afford a rental car, but the other driver's insurance might help.
You have not been fully treated for your injuries yet because you don't have adequate health insurance.
You were separated from the other driver by the police officer and couldn't exchange contact information.
The other driver is blaming you but you know they caused the crash.
You are a rideshare driver who can't afford Lyft's or Uber's deductible, and now you can't work.

How Long Will It Take Until the Police Report is Ready?

The average police department will take 10 days to prepare a traffic collision report to share with those involved in the crash. Our attorneys are familiar with police departments around Santa Monica, so we know how long they usually take to make this report. We can confidently say that the Santa Monica PD, Long Beach PD, and Pasadena PD all take about 10 days to finalize crash reports.

Two local PDs with different crash report timelines are:

LAPD: The Los Angeles Police Department handles a massive amount of crash reports each day, so it can take up to 45 days to get a report. If there was a fatality, then investigative requirements involving questions of possible crimes will probably delay the report for an entire year.
CHP: The California Highway Patrol is surprisingly efficient at preparing crash reports. We can usually get a copy within 5 to 7 days of a client's accident. For immediate information – but not any comments about who is at fault – you can usually get the "face page" or first page of a crash report within 24 hours of the accident.

Will the Police Report State Who Was At Fault for an Accident?

One of the best benefits of a police report is that the officer will usually write who they think is at fault for the crash. They can mark that person as Party 1 if it is not said directly. If there are too many conflicting stories and no eyewitnesses to clear things up after a crash, though, then they might finish their police report without noting who is at fault.

What Do I Do About My Car If the Police Report Isn't Ready Yet?

If the police report is not ready and you have collision coverage from your own insurer, then you can use that policy to start getting repairs done for your car. With some luck, the other driver will be found liable for your accident. If this happens, then the deductible you paid can be returned to you as part of the settlement offer or verdict if your case had to go to court. You should always use your collision coverage if it is available because that won't negatively impact your insurance policy or premiums if you weren't liable.

Without collision coverage, you could be in for trouble when it comes to getting your car out of the impound lot, assuming it had to be towed from the scene of the crash. Impound lots usually pay about $50 a day for keeping it there, but they really hit you with administrative, towing, and retrieval fees. You will have to pay all of this on your own without collision coverage or if the costs exceed your coverage amount. The other option is to leave your car in the lot and hope you win your claim, so the other driver's insurer pays for everything. Abandoning a car in an impound lot after a case concludes can result in the lot selling it and keeping 100% of the profits, though.

What Do I Do About Medical Treatment If the Police Report Isn't Ready?

You should not wait for the police report to seek medical treatments after a serious car accident. You need to go right away to preserve your health and make things more difficult for the opposing insurance company. Any delay in your treatment will be seen as an admittance that your injuries are not as bad as you say they are.

When you have a copy of the police report and the other driver has no insurance, you can see about filing an uninsured motorist (UM) claim with your own insurer. Filing this claim won't hurt your premiums if you weren't to blame for the crash.

What if you have no UM coverage and the other driver has no insurance? This is bad news. You might have no avenue of recovering the compensation you deserve. People who do not have auto insurance usually do not have significant assets or finances to spare, which means you will likely get next to nothing if you try to sue them directly. An attorney will not want to take a case if you try to sue the driver instead of an insurance company for this reason.

Final thoughts: If you get hurt in a car accident that was not your fault, please reach out to our personal injury attorneys. We can give you an honest assessment of the situation and your legal options during a free initial consultation. We won't try to give you false hope if your claim doesn't have a good chance of success. We won't bog you down with intentionally convoluted legalese. We won't force you to sign a contract for our representation. We just want to help you get through this difficult part of your life.

How Long Will It Take?

How long will your car accident case take to conclude? This question is going to be circling around your mind for a bit. Unfortunately, there is no way to know the answer for certain. Many factors will change the timeline of your case, which can cause it to range from a few months to possibly a few years.

Most insurance companies want to avoid a trial. 98% of our cases settle prior to trial. About 50% of our cases settle within 6 months. Of the remaining 50%, about half will settle within the next 6 months, and half will settle within the next year.

To avoid unnecessary delays, you should work with our attorneys as soon as possible after being in a crash. We can file your claim with the correct insurance companies to start your case before any statutes of limitations expire. The best option is usually to wait for you to finish your necessary medical treatments and receive an accurate prognosis, including prescribed or predicted treatments. Knowing how long you will need medical care also means being able to predict how much of your income will be lost due to not being able to continue your work in a typical capacity.

Once we file an initial demand letter with the insurance company, they have 30 days to respond. At that point, we will get a better idea about how much time is left in your claim. For example, if they want to negotiate a settlement, then your case could be over in as little as another 30 days or so, depending on when the negotiations can be scheduled.

A few things that can slow down or speed up your case are:

Medical care: How long you will need continued medical care, like rehabilitative therapies, will change the outcome. The more care you need, the longer we will need to wait before filing a demand letter.
Vehicle damage: A totaled car's value can be quickly calculated, i.e., the car's fair market value. If that amount is more than what all related insurance policies could provide, then our attorneys will know soon that we should demand the insurance policy cap.
Numerous injured parties: When there is more than one claimant after a crash, insurance companies need to carefully decide how much damage is owed to each one, which means waiting for all claimants to complete their medical treatments. If another driver was more injured in the crash than you were, then your claim will be delayed by theirs.
Contested liability: The moment an insurance company thinks they can contest liability for the crash, they will. Mediation and/or litigation to resolve those contests will slow things down.

No matter what is happening in your case, you can trust our attorneys to never make you feel rushed. We want your case to move at your pace. Although, if you need a recovery sooner than later, then let us know, so we can push for a settlement negotiation without delay. Find out more about what that means by scheduling a free consultation with McGee, Lerer & Associates today.

Should I Go To My Own Doctor?

Is going to your own doctor the right choice after being in a car accident? In many cases, it is, but there could be some useful alternatives presented by your car accident attorney.

Three considerations regarding medical care after a crash:

No help from the other party: You should not expect any assistance from the other driver's insurance company, especially when it comes to seeing a medical provider. To be frank, they aren't interested in your injuries because they'd rather argue that they don't exist. Therefore, they won't help you at all to find a doctor after a car accident.
Seeing your own doctor: There are benefits of seeing your own primary care physician after being in a crash, including their familiarity with you and your day-to-day health. However, if they are not car accident injury experts, then you could be asking too much of them. At the least, make certain they write down that you were in a car accident and that is why you have been injured and need a check-up.
Seeing a referred doctor: Our attorneys know a lot of local medical providers who are closely familiar with injuries commonly suffered in car accidents, as well as the medical information needed to best benefit a client's accident claim. We often recommend these doctors to our clients if seeing their own doctor is not necessary based on their injuries and concerns. We also have professional connections with many doctors who use medical liens, which allow a patient to receive medical care without any payments upfront. With a medical lien, the medical provider is paid after the claim ends, such as out of a settlement or verdict amount. To make things even better, the doctors we work with often provide services at a discount as a courtesy for receiving new patients through our referrals.

After a car accident, you should see a medical provider as soon as possible, assuming you are not taking to the ER or urgent care in an ambulance. To figure out which doctor should treat you, call our law firm. We answer the phone 24/7 for client emergencies, and our initial consultations are always free.

What Is The Process If I Hire You?

Your personal injury claim will probably follow this progression:

Call our firm: Call and talk with one of our lawyers during a free consultation. We get details about your accident. You ask us questions. If we both decide it's the right fit, we email you the retainer agreement to sign via electronic signature or you come to our Santa Monica location on Wilshire and 4th.
Take care of property damage: If your car was damaged in the accident, we deal with property damage right away, whether that means repairing it or getting you paid on the total loss. We also get you a rental car. We charge nothing to assist with your property damage claim. (Our fee is only on your injury settlement.)
Get you treating for your injuries: Many people can't afford necessary medical care after an accident. If you're in this situation, we can help find a doctor who can treat you on a medical lien. A lien means the doctor charges nothing for your care up front, and instead gets paid when your claim resolves.
Collect evidence: Did the police make a report? If so, we get their report, as well as any eyewitness statements or video of the crash.
Send the demand letter: When you are released from treatment, or we have sufficient medical documentation of your injuries, prognosis, and future medical needs, we send a demand letter to the insurance company.
Negotiate your settlement: The insurance carrier will respond to our demand with an offer. We negotiate with the adjuster to obtain the maximum settlement for you.
Settle: The last step is when you accept a settlement offer. Signing a settlement release makes it official, and your settlement check should arrive at our Santa Monica office approximately two weeks later. Out of the settlement, we deduct our attorney's fees and costs, pay your doctors or reimburse your health insurance carrier, and the rest goes in your pocket. You can read more about how we're paid and see a sample settlement breakdown here.

What If My Injuries Affect Me For The Rest of My Life?

A serious injury can make an impact on your entire life that lasts for the rest of your life. The compensation you are owed needs to reflect that.

Have you asked yourself these questions since your accident?

Will I be able to get my old life back?
Will I need surgery years later because of my injuries?
Will I have to pay for future treatments?
Will I be out of luck if I can't go back to my job at all or at my usual wages?

The aftermath of a serious accident can spread across your life and for many, many years. To get some insight about what can happen next and years into the future, you should work with a personal injury attorney with a dedicated background on catastrophic injury cases. With their guidance, they can answer the most pressing questions and hopefully give you some confidence about the path ahead.

What is important to remember is that California allows you to sue for current, past, and future damages in a personal injury claim. The person who caused your accident can be required to pay – or rather, their insurer – for future medical treatments and lost wages that won't be incurred for another decade or more. Your attorney will need to work closely with your medical providers to get the correct medical records to fully document your injury and all the ways it will impact your life in the future. A doctor's prognosis will include this information, which can then be used to get accurate estimations of what everything will cost.

Be careful about accepting any settlement offer that your attorney has not had a chance to review. If you sign one, your claim is over and done. No attorney can work any sort of legal magic to undo that signature. If you signed a settlement that didn't consider your future costs, then you will never have another chance to get those damages from the liable party.

While acting as your lawyer, we will do everything we can to maximize the amount of compensation you receive from the liable party. Our calculations will consider damages you have already experienced and those that your medical provider estimates will become necessary as time passes. Contact McGee, Lerer & Associates at any time to discuss the important details of your case during a free consultation. There is no obligation to hire us at the end of your case evaluation. We just want to see if we can help you.

I Have A Lawyer, But I'm Not Happy With The Firm

Hiring a lawyer after an accident is a great decision, but there's no promise your attorney will be the best match for your case. Buyer's remorse can happen. Not to worry, though, because you can decide to change legal representatives at any time in your claim if your current lawyer is sending you too many red flags.

Potential issues you might notice with an attorney include:

No one returns your calls.
You aren't allowed to talk to an attorney.
You speak to someone new each time you call.
Staff members and lawyers alike don't seem to remember your case or important details.
You never get updates unless you ask for them specifically.
Your attorney is waiting to file your claim but won't say why.
Your attorney doesn't give you any information about what to say or do during medical checkups.
You are being pressured to accept a lowball settlement.

If you are worried that your current lawyer is not taking your case as seriously as they should, then there is no harm in seeing what McGee, Lerer & Associates can do for you. We value honesty above all else, which is why we won't automatically tell you to ditch your attorney and sign your case over to us. Instead, we like to talk with you in-depth to understand what is going on, why it a problem for you, and what we could do to fix the situation if we were representing you. Because of our dedication to honesty and professional ethics, we will let you know if we believe you should keep your case with your current attorney.

However, if you do want to switch to our law firm and we think that is something we can manage, then we will assist you in the process of notifying your current legal representative. Switching law firms in the middle of a case is free and does not increase the attorney fees you will owe at the end, assuming your case ends successfully. Part of the settlement or verdict amount you receive will be used for attorney fees, which are divided to pay the two or more law firms that handled your case. Our attorneys will negotiate with the other law firm to decide a fair fee distribution, so you don't need to worry about that part of the process at all.

Please call our firm at any time if you want to see if our attorneys could handle your case more appropriately. We take calls 24/7. You can also use an online contact form if you prefer.

Should I allow the insurance company access to my medical records?

In a word: No! Never do so. This can seriously affect your opportunity to get the settlement to which you are entitled. We will carefully manage each part of the claims process, including the other side's access to your medical records. That is your personal, private information and should be protected from unnecessary disclosure. The other side wants access to your medical records, including your prior medical history, so that they can use it against you to pay you as little as possible. Your unrelated prior medical history is none of their business. You want an attorney who will protect your constitutional right to privacy in unrelated prior medical records.

What Is My Case Worth?

The value of a car accident claim can vary wildly from one case to the next. Knowing the value of your case will be difficult upfront because so many factors come together to create the final value. Understanding these factors and calculating them accordingly will take time.

What factors can change your accident case's worth?

Liability: If you were mostly liable for your car accident, then your recovery will be limited.
Injuries: Severe injuries require more expensive medical care to treat.
Noneconomic damages: Pain, suffering, and traumatization can all be factored as damages in a claim based on how the claimant is experiencing and enduring them.
Future medical care: Months or years of physical therapy and other forms of rehabilitative care can be required for some patients.
Missing wages: The income you usually earn but did not due to being injured can be demanded in your claim.
Insurance policy amounts: The other driver's insurance policy cap and any included in your own uninsured/underinsured motorist (UM/UIM) insurance will affect how much compensation you can collect at the end of your case.

Our attorneys are always careful to investigate all of these factors and more to demand an accurate and maximized amount of compensation on behalf of our clients. We would warn you to be wary of a law firm that promises that your case is worth a specific amount upfront because there is no way they could reach that conclusion with any degree of sincerity or confidence. They might be misleading you to try to get you to sign them to your case, which is something we'd never do. Our reputation and good name mean too much for us to ever try to take shortcuts when representing a client in need.

Let's discuss the potential value of your car accident claim today. Schedule a free consultation whenever it is convenient for you. We answer the phone 24/7.

I Can't Afford Medical Treatment.

Car accidents are harrowing, but they get even worse if you're worried you can't afford medical treatment afterward. You should know that there might be ways to get necessary medical treatments without healthcare insurance coverage, though.

What you should know about medical treatment options after a crash:

Will the other insurance company pay your medical bills? Even if the other driver admits fault right away, the insurance company that sold their auto accident policy is not going to pay for your medical treatments. They will not offer any amount unless it is due to a settlement agreement or a verdict.
Will your own health insurance help with your accident-related medical bills? It should, just as it would help pay for medical treatments following any other type of accident, like falling off a ladder at home. If your healthcare insurance provider claims that you don't get coverage for accidents, then they are more than likely misrepresenting your coverage. One thing to keep in mind is that your healthcare insurer will likely be reimbursed through any settlement amount you collect. If you don't get a settlement, then they don't get reimbursed.
Are you able to get treatments if you can't afford the deductible or co-pay? A personal injury lawyer can find a medical provider who uses medical liens. Under this type of payment, the medical provider will treat a patient without being paid upfront. Instead, they will be paid through any settlement or verdict reached in the case.
Without insurance, can you get medical treatments? Medical liens can also be used if you do not have any healthcare insurance. Our attorneys are locals, so we know reputable medical providers in the area who frequently offer medical liens to our clients.
What happens if you use a medical lien, but your case is unsuccessful? You will owe medical treatment costs to a medical provider who used a medical lien if your case doesn't end with a settlement or verdict. We are extremely careful during initial consultations and discussions with our clients to make certain they have a claim we believe is capable of ending positively, though. In other words, we won't recommend you use a medical lien if we think your case could end poorly and you would be stuck with expensive medical bills.

At our law firm, everything begins with honesty. We will always be truthful about your case, its likely outcome, and what to do next, which includes helping you find a medical lien doctor for treatments if necessary.

Do I Need A Lawyer?

Some car accidents and the injuries caused by them are considered minor by first responders, doctors, accident reconstructionists, insurance adjusters, and even the people involved in the crash. If there were no injuries, no need for repeated doctor's visits, and no significant damage to any vehicles, then the crash is probably safe to call minor – and a car accident attorney's assistance might be unnecessary.

On the other hand, a crash that wrecks your car or leaves you with serious injuries that require immediate or extensive medical attention should call for the assistance of a lawyer. When you are not certain if you really need an attorney, you should at least talk to one to reach that decision. This is why we proudly offer no-cost, confidential consultations to clients and contingency fee agreements that make it so that you don't pay us any attorney fees unless we close your case with a successful settlement or verdict for you.

Signs that your injuries are more than minor:

You went to the ER or urgent care.
Your head, neck, or back was injured.
Your injuries are not getting better weeks later.

When your injuries aren't minor, you need to up your effort to win your injury claim because that is exactly what the insurance company will do. Insurers hate hearing about serious injuries because that means they could potentially be paying high figures to the claimant if they lose. You can be sure they will do what they can to reduce the value of your claim, right down to $0 if they can manage it.

Put your case in our hands to seek compensation for:

All past and future medical bills
All past and future missing wages
Vehicle repair and rental costs
Harm caused by pain and suffering

While we are working on your case, we can handle as many parts of it as you would like. All you need to do is continue to attend medical appointments and follow your doctor's orders as closely as possible. Doing so will protect the value of your claim. But a gap in treatment will be exploited by the insurance company, which will try to say it is proof that your injuries were never serious.

Also, you should at least talk to a car accident attorney even after the other driver admitted fault because that doesn't mean you are going to get a fair amount of compensation. All it means is that you will probably have a less difficult time proving liability. The insurer will still try to minimize your damages, though.

To make starting your car accident case simple, we accept calls 24 hours a day and 7 days a week. During your free consultation, we can let you know if we think we would be the right fit for your case, or if your case is serious enough to even require an attorney.