Interviews & Articles Featuring Our Attorneys
Uller Sex Abuse Filings Could Trickle In For Years
May 23, 2023 | Read Article
---
EXCLUSIVE: City of Santa Monica agrees to pay out a new total of $230MIILLION to 200-plus sex abuse victims of ex-police staffer who molested them as children - in what's among the biggest settlement of its kind
May 1, 2023 | Read Article
---
Court ruling expands options for suing scooter companies
April 12, 2023 | Read Article
---
Appeals court: Bird Rides must immediately retrieve e-scooters from sidewalks, or face ruinous 'public nuisance' lawsuits
April 12, 2023 | Read Article
---
Trip-and-fall suit against Bird scooters revived on appeal
April 10, 2023 | Read Article
---
C.A. Restores Suit Alleging Electric Scooters Are Nuisance
April 11, 2023 | Read Article
---
Bird Can Be Sued Over Poorly Parked E-Scooters, Panel Says
April 10, 2023 | Read Article
---
"Lime and Bird Sued Over Alleged Scooter Safety Failures and Injuries To Dozens" by The Washington Post
August 21, 2020 | Read Article
---
"Withdraw E-Scooter Trial Plans, Visually Impaired Urge Councils" by Local Transport Today
June 26, 2020 | Read Article
---
Scooter Startup Bird Sued Over Alleged Safety Failings
May 29, 2020 | Read Article
---
Bird Riders and Gig Workers Allege Injuries From Faulty Scooters In Lawsuit
May 28, 2020 | Read Article
---
"To Personal Injury Attorneys, the Rise in E-Scooter Injuries Comes As No Surprise" by CEB
February 11, 2020 | Read Article
---
"Blockbuster Sneak Peek: Scooters, small firms and the Colorado Candor Act are some of the highlights of this year's CTLA conference, according to organizers" by Law Week Colorado
January 21, 2020 | Read Article
---
"San Francisco launches new e-scooter program despite mounting injury concerns" by Peninsula Press
December 11, 2019 | Read Article and Watch Video
---
"E-scooters suddenly appeared everywhere, but now they're riding into serious trouble" by CNN
November 22, 2019 | Read Article
---
"Octogenarian 'Catapulted' by a Scooter Is Suing Lyft and the City of Santa Monica" by Los Angeles Magazine
November 14, 2019 | Read Article
---
"Elderly woman sues Lyft and the city of Santa Monica after tripping over scooter, fracturing hip" by Santa Monica Daily Press
November 12, 2019 | Read Article
---
"Future of E-Scooters Questioned after Judge Okays Lawsuit" by NBC Los Angeles News
November 12, 2019 | Watch Video
---
"88-Year-Old Woman Who Tripped Over Scooter, Fracturing Hip, Sues Lyft And City Of Santa Monica" by CBS Los Angeles News
November 12, 2019 | Read Article and Watch Video
---
"The Great Electric Scooter Backlash" by CBS Sunday Morning News
September 29, 2019 | Read Article and Watch Video
---
"Off Balance: The Scooter Craze Is Too Fast For Safety Rules" by Newsy
September 20, 2019 | Read Article and Watch Video
---
"Are scooters too dangerous for LA's streets?" by Curbed
Aug 28, 2019 | Read Article
---
"Fast, Fun…And Potentially Dangerous. The 'Epidemic' of E-Scooter Injuries" by Auto Futures
June 23, 2019 | Read Article
---
"Mixed results for scooter rule education" by Santa Monica Daily Press
June 3, 2019 | Read Article
---
"Scooters bring promise as well as peril" by ABC News Boston
May 29, 2019 | Read Article and Watch Video
---
"Watch out! Cities with electric scooters have seen hundreds of injuries, from broken arms to brain trauma." by Chicago Tribune
May 13, 2019 | Read Article
---
"Who Pays In E-Scooter Accident?" by CBS Los Angeles
May 8, 2019 | Read Article and Watch Video
---
"Easy Riders" by San Antonio Express News
March 21, 2019 | Read Article
*Article can only be accessed by subscribers
---
"State Lawmakers Embrace Electric Scooters Even as Statistics Track Increasing Injuries" by Claims Journal
March 20, 2019 | Read Article
---
"Brake complaints accelerate for e-scooters" by Santa Monica Daily Press
February 27, 2019 | Read Article
---
"Brake Problems in Lime Electric Scooters Are Causing Accidents and Injuries" by Consumer Reports
February 25, 2019 | Read Article
---
"State lawmakers considering new e-scooter rules" by Santa Monica Daily Press
February 23, 2019 | Read Article
---
"Rider Beware: Lime, Bird Lawsuits Continue To Cruise In As E-Scooter Injures Soar" by CBS Los Angeles
February 13, 2019 | Read Article and Watch Video
---
"Lime Scooter Rental Company Sued by Family of Broward General Medical Center Employee Who Was Struck and Remains in Vegetative State" by Broward Palm Beach
February 11, 2019 | Article No Longer Available
---
"Electric Scooter Injuries Are Piling Up" by The Argonaut
February 6, 2019 | Read Article
---
"E-Scooter Injuries Pile-Up Across the Country and in RI - Drunk, Underage and No Helmets" by GoLocalProv
January 31, 2019 | Read Article
---
"A Lot of People Are Getting Hurt on Scooters and a Local Law Firm Is Zeroing in on the Culprit" by Los Angeles Magazine
January 29, 2019 | Read Article
---
"Researchers Find that E-Scooters Are a Fun, Easy Way to Go to the ER" by Mother Jones
January 25, 2019 | Read Article
---
"E-Scooter Riders Bang Heads and Break Bones, But Lawyers Say Suits Are Hard" by Bloomberg
January 25, 2019 | Read Article
---
"Anatomy of an Electric Scooter Crash" by CityLab
January 10, 2019 | Read Article
---
"Bird scooters have unsafe maintenance problem, whistleblower says" by ABC News
December 21, 2018 | Read Article and Watch Video
---
"Woman Hurt on Electric Scooter Files Lawsuit Against Bird" by NBC7 San Diego
December 21, 2018 | Read Article and Watch Video
---
"Electric scooters are now disrupting wrists, elbows and heads" by CNET
November 28, 2018 | Read Article
---
"Clash of the scooters: Can these transit aids survive threats in the streets and courts?" by The Denver Post
November 16, 2018 | Read Article
---
"Why the rise of the electric scooter has been a bumpy ride" by PBS SoCal
November 15, 2018 | Read Article
---
"The cost of convenience: Electric scooters lead to injuries, raises safety concerns" by the Missourian
November 9, 2018 | Read Article
---
"Injured scooter riders line up to sue Bird and Lime, but 'user agreements' could shield companies" by Finger Lake Times
November 6, 2018 | Article No Longer Available
---
"Injured scooter riders line up to sue Bird and Lime, but 'user agreements' could shield companies" by The San Diego Union-Tribune
November 5, 2018 | Read Article
---
"Not Everyone Is Loving the Electronic Scooters Revolution" by Money Makers
November 3, 2018 | Read Article
---
"Bird, Lime, and Xiaomi face scooter sueball" by The Register
October 31, 2018 | Read Article
---
"Class-action lawsuit over injuries targets electric scooter companies" by Stars and Stripes
October 30, 2018 | Article No Longer Available
---
"The Bloody Consequences of the Electric Scooter Revolution" by Bloomberg
October 30, 2018 | Read Article
---
"It's time to regulate all those dang electric scooters" by The Daily Dot
October 28, 2018 | Read Article
---
"Damaged teeth, torn muscles, and broken fingers: A California lawsuit accuses e-scooter startups of causing 'civil unrest'" by Business Insider
October 26, 2018 | Read Article
---
"Bird, Lime, and other dockless scooters are unsafe, lawsuit claims" by Consumer Affairs
October 24, 2018 | Read Article
---
"Class action suit filed against e-scooter industry" by Santa Monica Daily Press
October 23, 2018 | Read Article
---
"LimeBike, Bird Rides face class-action lawsuit, apps can track you even if you uninstall and more" by Fox 8
October 23, 2018 | Read Article
---
"Scooter companies Bird, Lime among defendants in class action lawsuit filed in California" by Denver Post
October 23, 2018 | Read Article
---
"Class-action suit alleges serious safety issues with Lime, Bird scooters" by Mercury News
October 23, 2018 | Read Article
---
"Lawyer suing e-scooter companies calls user agreements 'draconian'" by Ars Technica
October 23, 2018 | Read Article
---
"Class action lawsuit accuses electric scooter companies of 'gross negligence' due to injuries" by The Denver Channel
October 23, 2018 | Read Article
---
"Lawsuit Accuses Bird, Lime Scooters of 'Gross Negligence' by Patch
October 23, 2018 | Read Article
---
"Class Action Lawsuit Filed Against Bird and Lime" by Yo! Venice
October 23, 2018 | Read Article
---
"Bird, Lime, Segway Accused of 'Gross Negligence' in Class Action Suit" by Santa Monica Mirror
October 23, 2018 | Read Article
---
"Class-Action Lawsuit Against Bird and Lime Filed in L.A. County Claims Scooters Have Caused 'Civil Unrest' by KTLA 5
October 22, 2018 | Read Article
---
"Broken Arms, Legs, Teeth Lead to Class-Action Lawsuit Against E-Scooter Companies" by NBC Los Angeles
October 22, 2018 | Read Article
---
"Bird, Lime named in class-action lawsuit" by Curbed
October 22, 2018 | Read Article
---
"Class-action lawsuit accuses e-scooter companies of 'gross negligence' by Washington Post
October 20, 2018 | Read Article
---
"Scooters Return to Providence-- Will Personal Injury Lawsuits Follow?" by Go Local Prov
October 19, 2018 | Read Article
---
"Global rise of scooter use sparks safety fears." by Financial Times
October 8, 2018 | Read Article*
*Article can only be accessed by subscribers
---
"Is Bird A Boon Or Burden To Urban Communities?" by Clean Technica
October 6, 2018 | Read Article
---
"That electric scooter might be fun. It also might be deadly." by CNN
September 29, 2018 | Read Article
---
"Why scooters have run into trouble" by The Christian Science Monitor
September 26, 2018 | Read Article
---
"Electric scooter-related accidents are on a meteoric rise" by ConsumerAffairs
September 25, 2018 | Read Article
---
"The Secret Life of Teen Scooter Outlaws" by The Verge
September 23, 2018 | Read Article
---
"Injuries are the untold part of the scooter trend, doctors and victims say" by The SF Chronicle
September 10, 2018 | Read Article
---
"Electric scooters' sudden invasion of American cities, explained" by Vox
September 7, 2018 | Read Article
---
"Scooter use is rising in major cities. So are trips to the emergency room" by The Washington Post
September 6, 2018 | Read Article
---
"Follow This: Scooter Wars" by Buzzfeed and Netflix
August 2018 | Watch Video
---
Personal Injury Lawyers Catherine Lerer, Daniel McGee on the Risks of Electric Scooters By KTLA 5
August 28, 2018 | Full Video
---
"Scooter Injuries Are Becoming Common At Hospitals" by BuzzFeed News
August 20th, 2018 | Read Article
---
"Culver City Kicks Off Trial Period as L.A. Responds to Electric Scooters" by Hollywood Reporter
July 31, 2018 | Read Article
---
"Potential For Injury is High on Electric Scooters by Bird and Lime" by Santa Monica Observer
July 14th, 2018 | Read Article
---
"How electric scooters are transforming cities." by U.S News and World Reports
June 17, 2018 | Read Article
---
"The Dangers Posed by the Bird Scooter Craze Catching On Across America" by Inside Edition
June 15, 2018 | Read Article
---
"Staving Off Scootergeddon" by The Argonaut
June 13, 2018 | Read Article
---
"Bird Mechanic Suffers Broken Bones From Brake Failure" by Santa Monica Daily Press
June 12, 2018 | Read Article
---
"Now the Personal Injury Lawyers Have Scooters in Their Sights" by Bloomberg
June 12, 2018 | Read Article
---
Meet Our Team
At McGee, Lerer & Associates, we have the skills and experience you deserve. Get to know our team by scrolling down and selecting the staff you would like to learn more about.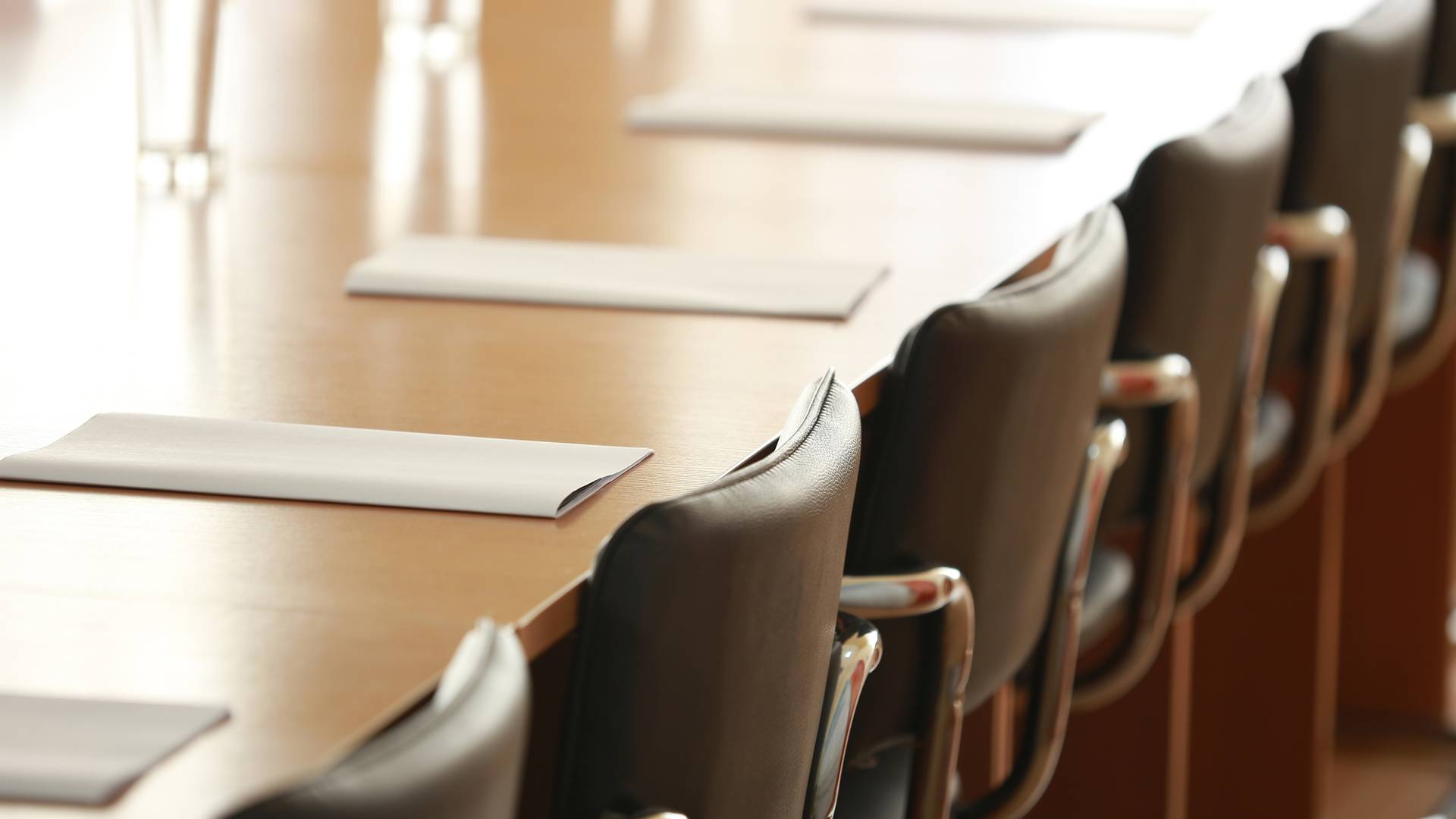 Why Choose McGee, Lerer & Associates?
What Makes Us Different
Five Convenient Locations

We have 5 offices in Southern California - Los Angeles, Pasadena, Santa Monica, Long Beach & Valencia.

24/7 Availability

We're available before and after normal business hours to meet with you and start your case.

No Fees Unless We Win

Until and unless we succeed in providing your compensation, we don't charge you a dime. 

Learn more here.

Personalized Attention

We take the time to understand each aspect of your case in order to tailor your solution.